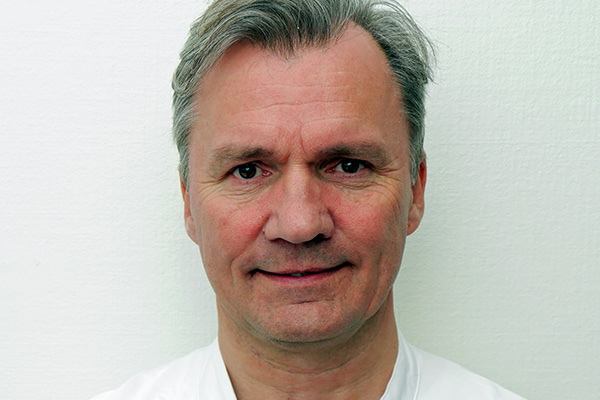 Clinical Professor,
Department of Cardiology, The Heart Center, Copenhagen University Hospital –
Rigshospitalet
Professor Henning Bundgaard has been instrumental in gathering new knowledge and initiating research in the field of inherited heart disease.
His career spans more than 30 years in medicine.

In 2005-2006 he was the main force in the national development of
cardio-genetics and he spearheaded the founding of the Rigshospitalet Unit for Inherited Heart Disease (REAH). Later he extended it to the Capital Region's Unit for Inherited Heart Disease.

In November 2018 the unit published the discovery of a previously over-looked heart disease, familiar ST-depression syndrome in the New England Journal of Medicine.

Professor Bundgaard has several other research interests not least in clinical trials, focusing on endocarditis and heart failure and in Na,K-pump research and he is organisationally very active.

Professor Bundgaard has been clinical and academic supervisor for more than 10 PhD students. He is currently supervisor for eight PhD students and nine medical students. He continues to be involved with daily hands-on clinical research. He is the academic supervisor of PhD students in several multicentre studies. In addition, he continues to teach medicine at The University of Copenhagen.

In 2016 Professor Bundgaard and Associate Professor Kasper Iversen
co-founded The Copenhagen Baby Heart Study. They both serve as senior project managers.