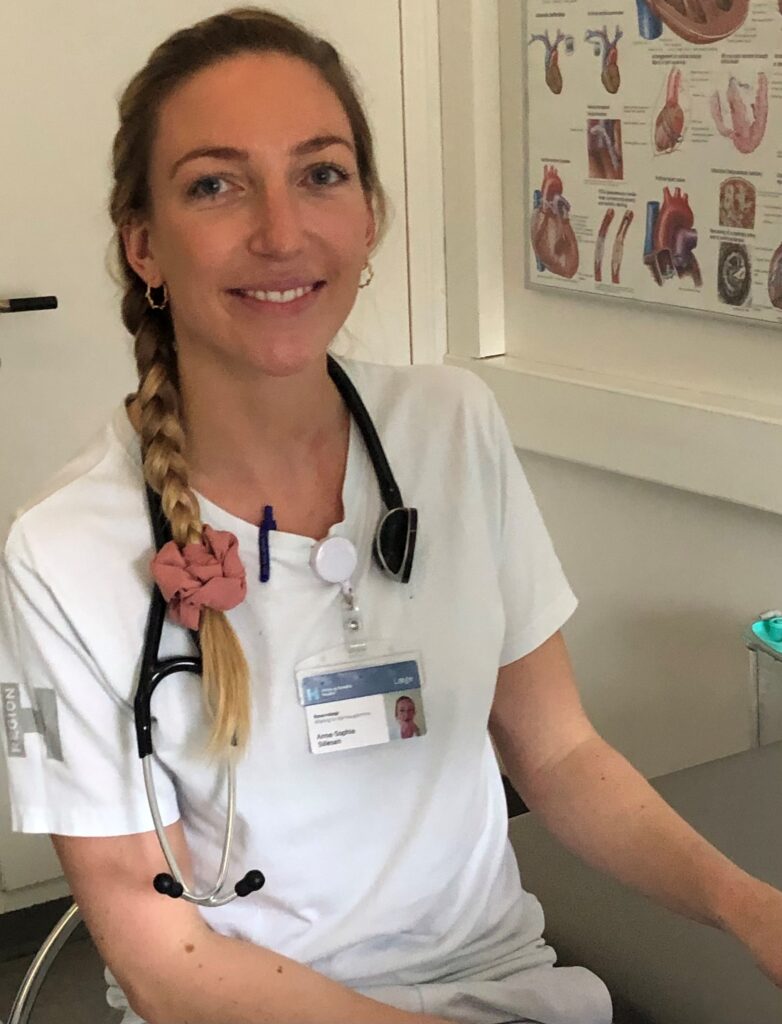 Physician
Department of Cardiology, Copenhagen University Hospital –
Herlev-Gentofte Hospital
Anne-Sophie Sillesen received her medical degree from University of Copenhagen in 2015. Dr Sillesen is currently working as a specialist registrar in cardiology at Department of Internal Medicine, Herlev University Hospital, and has been an active member of the steering committee of Copenhagen Baby Heart Study since initiation in 2015. She defended her clinical PhD in 2019, which focused on the design of CBHS, neonatal echocardiographic reproducibility, and bicuspid aortic valve and associated aortopathy in newborns included in the CBHS. Dr Sillesen continues to be actively involved in baseline and clinical follow-up studies in the CBHS and serves as an academic supervisor for PhD-students and graduate students in the CBHS.